Freebies and Specials
High Quality Lapbooks and Notebooking Unit Studies!
Thank you for stopping by to visit us at In the Hands of a Child
The ORIGINAL Lapbook Company and World Leader in Lapbooking and Notebooking Unit Studies!
This page is filled with great ways to save money and learn more about our products.
First you'll find our Current Freebie. This is a full unit, exactly the same format as all other units on our site.
Second is our $5 eBook of the week. Yes, every week we offer a new eBook for only $5. These eBooks change every Wednesday.
Last you'll find out about any Specials we are currently running.
Simply click on the boxes above to be taken to each item.
---


O

ur current Freebie is
Metals
In honor of our 10th Year in Business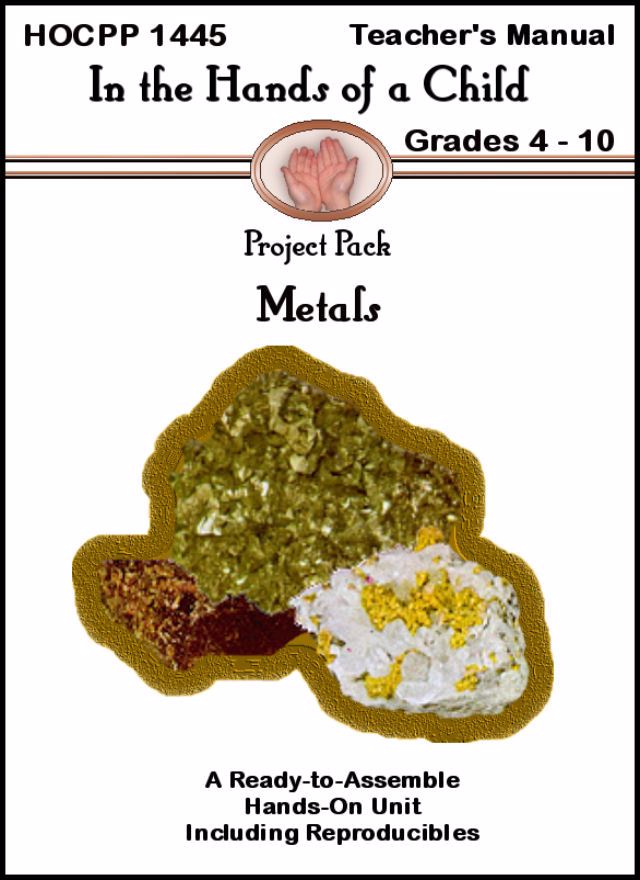 Download this unit to get a better understanding of our products, each of our products has the same layout and sections so any unit you purchase will be in the same format. The free product is our Project Pack Plus eBook Version, it has both our Project Pack (Lapbooking) and our Note Pack (Notebooking) options in the download, but both options can be ordered individually as well.
Teachers and Homeschool parents love our high-interest, hands-on curriculum including Lapbook Project Packs and Notebooking Packs. With this unit study you will be able to teach your 4th-10th grade classroom about metals. Metals are chemical elements that are characterized as durable, lustrous, and strong. They are so strong and malleable that no other materials compare! Make your lesson planning easy with the Metals Curriculum from In the Hands of a Child. This pack includes a 6-day Planning Guide, Related Reading, 15 Hands-On Activities, a 9-page Research Guide, and Answer Key. Students will be introduced to the properties of metal, the periodic table, types of metals, key regions where metals are found, mining for metal, recycling, and more.
Click Here to Download the Lapbook Version 1445E.pdf
Click Here to Download the Note Pack Version 1445NP.pdf
Download both and you have our Project Pack Plus eBook Version!
---
This Week's $5 eBook
NOTE: The discount will appear after you have added the eBook to your shopping cart.
The $5 eBook of the Week will return after the current promotion!
When adding this unit to your cart, choose the Lapbook eBook or Note Pack eBook option.
_________________________________________________________________________________________________________________________________________

Current Specials
Cyber Monday Savings!!

Experience the JOY of learning again!

Let's be honest, it's the time of year where Homeschool Burnout has begun. Is it enough to DO school every day? NO, Let us show you how to ENJOY learning with your kids.

And TODAY you can do it at a 50% savings!!*

And that's not ALL!!

Simply spend $50 during Cyber Monday and receive a FREE 2 month Super Membership , a $45 value FREE!

Don't wait any longer to see what you've been missing!!

Our reputation for Laughter and Learning is unprecedented!!
Industry leader for 10 years!!

*50% discount is on ebooks, printed and other versions are on sale at a slightly lesser discount.

Cannot be combined with any other offer, special, or discount.
NO RAIN CHECKS.
_________________________________________________________________________________________________________________________________________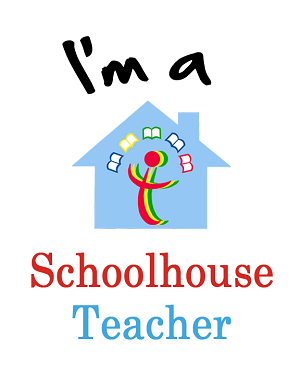 Join Now for even more lapbooking fun from In the Hands of a Child with your Schoolhouse Teacher - Kimm Bellotto!